Accommodation Plans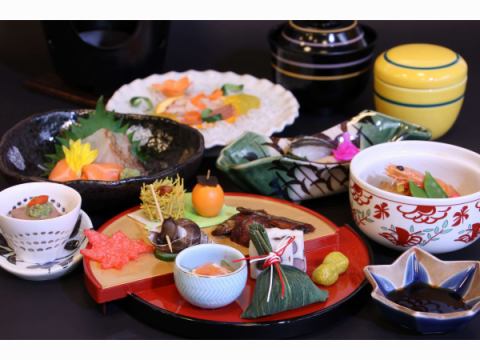 【Standard】~ Everything in the heart ~ Authentic Kyo Kaiseki Meal Plan for every season, where the chief chef's craftsmanship shines
Authentic Kyoto kaiseki cuisine with the skills of a chief chef who trained at a restaurant.

Delicate and elegant taste utilizing the blessings of the season,
Passionate about vessels and arrangements,
We offer a memorable dish like Kyoto.

Please enjoy the Kyoto Cuisine that you create with all your heart.


■Kyo Kaiseki Meal menu(Dinner)■

Pre-pumped Yuba
Eight inch duck loin, eel boiled, etc.
Three kinds of sashimi of today
Tofu winter melon narcissus bun
Teriyaki of yellowtail
Paper pot Japanese beef (A4 rank or higher) and Kyo Mizuna shabu-shabu
Grilled seafood
Fried Kamo Eggplant Nishoku Dengaku
Vinegar mozuku vinegar
Tomb bowl Junsai trefoil
Homemade matcha jelly made with matcha from Mizugi Gion Tsujiri
Two kinds of pickles and pickles
Omi rice of contracted farmer Nishikawa rice Omi rice of contracted farmer Nishikawa

*The above is an example.
 It may change depending on the season and availability


■… Meal place… ■
Dinner will be served in your room and breakfast will be served in the digging tatatsu hall.